When I sat down to write this post, it started out being something totally other than what I'm about to say. But when something becomes a reoccurring thought or topic in my life during discussion; I feel like it's the universe telling me to speak on it. So, here I am speaking on it.
As a person who's been blogging quite awhile, I can confidently say I'm pretty comfortable with expressing myself. It's only recently that I began blogging about my plus size fashion experience. It is a whole new world for me and I feel like I am learning a lot. I'm thankful for the many kind, sweet and beautiful blogger personalities that I've met over these past few months. I've been fortunate to meet some genuine women and brands who are all about networking and assisting the next woman with her come up.
But.
Yea there is a but. It has not all been peaches and cream because that just wouldn't be real life. I've met some Instagram famous bloggers and public personalities recently; mostly via TCF Style Expo. I was so surprised by the humility of many of these women, but I've also been a little disappointed in the attitudes of some.
I feel like it's important for me to stress that my negative interactions are few, but they have occurred nonetheless. Instead of taking it personally, I'm learning about how I want to navigate my blogging career so as not to make the same mistakes. So no, this will not be a post about airing out those particular bloggers because I don't want to put that type of negative energy out there. This is more of a "be mindful" encouraging post.
Be Humble.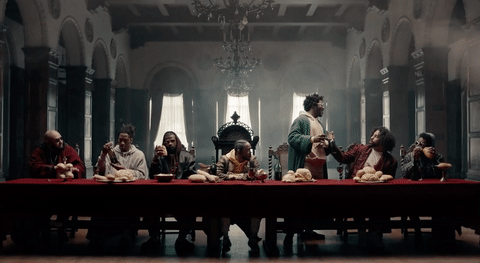 That's it. I know right? Pretty simple.
Never forget that someone's belief in you and your vision is what has brought you your success however moderate or large. Never think that you are too good to show love to a fellow blogger simply because your numbers might be larger. Everyone has to start somewhere. Do not forget to say thank you. Don't wait to show love until someone's numbers are large enough that it gets your attention. Be kind for God's sake. That is what people will remember most.
As my blog grows and my business opportunities do as well;  I want my space to be one where anyone feels comfortable reaching out to network and collaborate. When people hear APY Blog or AP Young, I want my brand to be associated with fashionable kindness. I never want to become so full of myself that all I do is count numbers and pretend my life is dopeness all the time. I want for my name and my brand to always be associated with authenticity.
I want my space to be a safe space.
Thank you to any of you who have grown with me over the years and have supported my blogging as it has evolved. Thank you for each view, and each share. Thank you for each like and each follow. I truly, truly appreciate you for helping me achieve stepping stones along my journey. Don't be a stranger, reach out and let me know how I can do the same for you!
Let's connect on Twitter & Instagram: @apyblog or Facebook if we haven't already!