Annnnnd we're back! That's right A-Team I am here to serve you your Big & Tall Style crush of the week! Yes it's the 4th installment and it just does not disappoint! Okurrrt?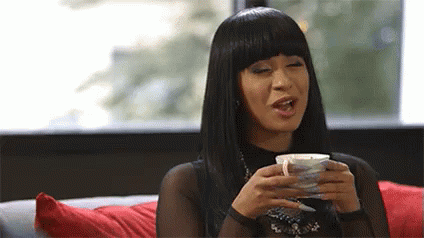 As I've stated before and I'll say it again for emphasis: Our  plus size brethren are out here trying to carve out a safe space for themselves just like the women of the plus community. Often times when it comes to body or self image views; plus men tend to get silenced in the conversation. The reality is that they experience many of the same dilemmas we do so what better way to support them than to make sure they have a voice that's heard in the plus community as well.
So let's get right into it shall we? Meet Reginald:
A force to be reckoned with when it comes to XL style. Reginald is not only pleasant on the eyes but he's multifaceted and talented! A published author known for his think piece on cyber-bullying; Reginald is kicking down doors where ever he pleases and here at AP Young Blog we're all the way here for it!
1. What inspires your wardrobe choice for the day? Is it music, weather, mood? 
Definitely my mood…..and the weather.
2. What are some of the challenges you face (if any) shopping for your body type?

Finding a garment that I want and see in S, M, or L but not in XL or up.
3. Who are some people who have influenced your style?

My father. I was born in Detroit. MLK. Diddy. and some of my social media brethren that rock their own personal styles.
4. Who are some of your favorite brands to shop and why?

Sean John, Perry Elllis,Polo, Michael Kors. I like the quality and style of their clothing.
5. What word would you use to describe your style and why?

Urban sophisticated and classic. Because I'm not always in a suit. I do like to dress casual and comfortable but I may add something to the fit that makes it stand out. I still try to stay current but still do my own thing. Sometimes I'll rock a solid color suit but let my accessories make the whole look.