I can almost bet my bottom dollar that when you read this title you scratched your head with wonderment.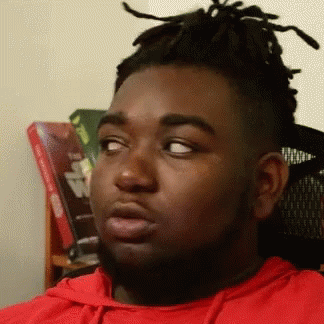 Don't fret! I'm here to explain it all! But in order to get the Take Up Space event we need to take it to the creator and give you a little background. Allow me to introduce Ms. Ivy Felicia.
Ivy Felicia is a Health Coach who's focus and practice is centered around the ideology of Weightless Wellness. If you're a person existing in a fat body or you once existed in a fat body; you know all too well that modern western medicine is very bias in it's approach to wellness when you are not the size you're "supposed to be" according to the BMI chart.
I "met" Ms. Ivy Felicia on Instagram because as an advocate for awareness of Endocrine System Illnesses; she and I connected over our battle with hypothyroidism. It was through this conversation that she disclosed to me how she practices healing for herself.
The conversation was so fluid and really helped me to be able to finally put into words what I had been experiencing with my own journey through health my entire life. Finding terminology to define my all too common experiences was refreshing.
It was also during this time I learned that she had a created an online community called Fat Women of Color. While this title may seem bias, it's not. In a world where the body positive movements and fat positive movements have been  hijacked by commercialism, smaller bodies and white washed by non women of color; Ivy Felicia saw the need to carve out a space for women of color to feel safe in the exploration of their fat bodies' existence.
As a result of this community's birth; it was subsequently only a matter of time before a meetup was created to align with this community's mission. In the following interview Ivy Felicia will give us the 411 on the Take Up Space event.
What inspired or motivated you to create an online community for Fat Women of Color?
I decided to create FWOC because I felt that there was a need for a space that specifically centered Black and Brown women of size.  I noticed that we were being marginalized and erased in the general "plus-size" community and I believed that it was important to bring our bodies, our lives, and our stories back into the center of social media.
How has the community/safe space you've created been received?
FWOC has been warmly received by many.  I love the fact that people of all sizes, shapes, cultures, and gender expressions support the brand and feel that it's important to our world
What is your ultimate mission for FWOC?
FWOC focuses on providing sisterhood, support, and sanctuary for Black and Brown women of size.  My ultimate mission to to explore creative and revolutionary ways that we can do that.  It's not often that we find spaces that are dedicated to helping fat women of color to thrive.  I am creating that one offering at a time.
How did the idea to host a FWOC Take Up Space event come about?
FWOC started as a "meetup" idea.  The women who are part of the online community expressed a need for friendship and fellowship.  So, it began as a chance for us to just "get together".  It unflolded into much more over time.  As we worked on the first event, I realized that I wanted to create an "experience" for the attendees and that has been the motivation ever since.
What is your vision for the Take Up Space event?
I want Black and Brown women of size to have an uplifting experience.  I want women to know that in our space they are seen, heard and embraced.  I want them to receive tools, ideas, and support that will help them thrive in life as well as be refreshed in the moment.  Most of all, I want every women to walk away READY to take up space in her own way in the world.
Do you plan to expand the Take Up Space in the future or would you like it to remain an intimate set up?
This is a good question and a challenging one.  I can see the value of the intimate set up.  However, I also want to give this experience to as many women as possible.  I think that as we go along, we will have more clarity around what serves the community best.
What do you hope attendees for Take Up Space will gain from the experience?
Sisterhood, support and sanctuary are the three pillars of the FWOC community and I hope that all attendees will feel that they exprience those things at Take Up Space
How has creating both FWOC Community & Take Up Space event affected you?
Birthing the Fat Women of Color™ brand and creating the Take Up Space experience has challenged me to expand in so many ways.  My faith has been elevated.  My patience has deepened. My belief in myself has broadened.  These creations are constantly testing me and teaching to Take Up Space in my OWN life and challenging me to not play small.  Having all these amazing women around me gives me inspiration to do more for myself and the world.
If you could give someone advice on pursuing their passion what would it be?
Be willing to bet on yourself.  Most of the time when we are thinking about pursuing a passion the thing that holds us back is our fear of failure or inadequacies.  I feel that it's important to know that we can move forward with both.  You can be afraid.  You can feel inadequate.  However, if you just move towards your goals and passions one step at a time, you will find that the fear and the doubts begin to diminish(even if they don't disappear).  You begin to feel stronger and more confident.  That newfound strength and confidence prepare you for the NEXT challenge.  I don't believe that the goald get easier.  I feel that we get stronger along the way, allowing us to accompish bigger, more challenging goals.
**Bonus Questions**
1. Game of Thrones yes or no? No
2. Classical music yes or no? No
3. Favorite food ever? Sushi
This slideshow requires JavaScript.
If you're in the Atlanta area or will be in the Atlanta area and you're ready to chat healthy healing, body peace, wellness and more; please feel free to join us! And of course I'm so excited and honored to be apart of the Sister Chat Panel and would love to meet you there!
You can purchase here! (Link: https://fatwomenofcolor.com/)
Until next time!